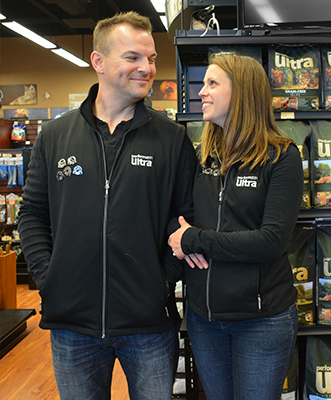 Becoming Pet Experts
At Pet Valu, we are so proud of our franchisees accomplishments and love to share their stories!
Our franchisees, Kaitlyn and Ryan Heffron, who own our Dundas and Dixie location in Mississauga, were recently featured in Canadian Business Franchise magazine.
In the article they discuss what led them to partner with Pet Valu, and provide some good insight to new business owners about what they need to do to grow their clientele. It's clear throughout the article why these two make such a good team! Congratulations Kaitlyn and Ryan!
Read the entire article online.
< More News